A hard fact, men don't care too much about fashion; all they care for is how to look good.
But, for that men need help! Having a good sense of style is crucial as well as some game-changing style tips and tricks up on sleeves. So, we've decided to boil it all down to the basics – below you'll find some easy-to-follow tips and style hacks:
Have your Basics Right
Ripped jeans, a basic white tee and a pair of legendary driving loafers for men India – makes you sorted for the day! No matter, what style you swear by, investing in the BASICS is always a good idea. As most of the guys rely on Rock and Repeat mode of wearing clothes, it's very important to have your basics right. They help you score well in style-o-meter!
Experiment and Modify
Time and again, we've found celebrity crushes influence our tastes in fashion. Discover which actor's style is closest to your comfort zone and get inspired from him. Browse through his social media handles and take style cues to imitate later. However, don't try to mirror the entire look, include some of your own bits and bobs of style – it will radiate out authenticity mixed with passion for fashion.
Be Updated, Always
Browsing through online fashion blogs, like GQ, FashionBeans and the likes help tell you which styles are rocking the ongoing fashion scene and how can you mirror them, without making a fool yourself. Staying updated is the key. In order to look like a fashion stalwart, you need to do this much labor work. Trust us; it will reap fruits of research!
Organize Your Wardrobe Well
Accept it or not, most of the guys are lazy, messy and least interested in organizing their stuffs. But, it's recommended that you take some time off from a busy schedule, open your wardrobe and de-clutter it from all those unwanted garbs that's been taking helluva space for eons. It would surely help!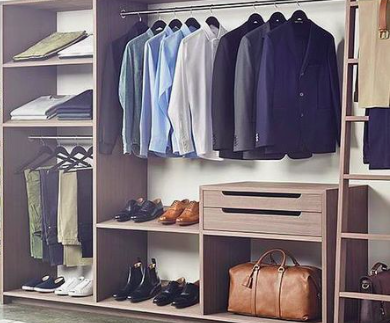 Tip: To make this entire de-cluttering business a tad bit bearable, do all the above with some good music playing in the background and a bottle of wine/beer.
Shop!! Coz Retail Therapy Is the Best Therapy
Know your needs well. Once you have an idea about what you desire, things become simple. How? Check it out yourself:
Buy basics from well-known brands. They tend to last longer.
If you are buying shoes, save up and buy at the best time. For sure, they would give value for money. In this respect, Fellmonger is eager to roll out some amazing news for all you shopaholics: With Independence Day just round the corner, we are delighted to announce about our 'Independence Month Sale'. We are giving away up to up to 30% off + extra 500 rupees off on your fave handpainted patina shoes online to make your monsoon all the more stylish and happening, all through the month!!! <Offer Valid Till 31St August, 2018>
So, don't look further, shop your hearts away – if shoes is all in your mind!
For apparel and other accessories, do check out any major online stores, as all of them are offering exciting Freedom Sale that doesn't hurt the pocket.
So, fill your carts NOW!
Now, if all these tips fail, let god save you!!