I have a great closet filled with up-to-the-minute clothes and fashionable accessories, so I'm ahead in the fashion game– That's how most men think. And they are absolutely wrong. Shoes are often the least cared for. But, a classy wardrobe of shoes is fundamental for looking on point always. A man in ethnic wear looks remarkably handsome provided his shoes complement his traditional getup. Indian attires demand the perfect pair of shoes. Since, Indian wear is mostly worn during significant occasions like weddings, religious festivals and other traditional gatherings, men MUST look elegant and polished. And we don't want you to make the mistake of pairing ethnic outfits with wrong shoes that spell doom for your look! So, take a look at these four pair of shoes.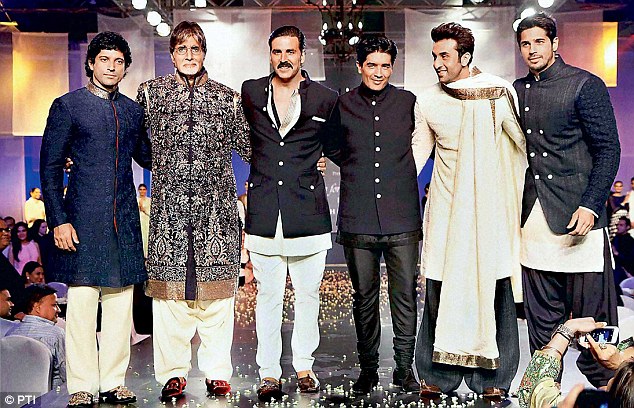 Loafer Shoes
No, we aren't talking about casual loafers made of suede or canvas. They are best saved for a brunch date with bae. We are talking about a nifty pair of driving loafers for men. They are made of luxurious leather and are sturdy, structured and oh-so stylish! The entire world is going gaga over fusion wear and pairing your Indian wears with stylish leather loafers is sure to guarantee success in that realm of fashion. Now, coming to the ethnic clothes that are a perfect match with loafers, we pick a pair of indigo denims and a short kurta or bandhgala. Make sure that your denims have neat trouser breaks because that elevates the overall look. Keep away from bulky detailing on the loafers. Slip into minimalist and chic loafers and see how it accents the gorgeousness of your ethnic outfit!
Oxfords with brouging
Are you the kind of man who is naturally inclined to dress formally? Then you should wear a pair of oxford shoes that come with the decorative perforations called brouging. These closed leather shoes look very sophisticated with ethnic wear, especially with Jodhpur trousers and bandhgala. The understated detailing of decorative perforations adds relaxed vibes to the sternly formal full oxfords. Colors can be brown, burgundy or black– these basic colors complement a variety of shades on your clothes. Fellmonger's collection of hand painted patina shoes for men look classy and pair well with earthy shades of Indian outfits.
Leather Casual Sandals
You might not be hearing about sandals for a while, but soon they return with a bang! It can be said that sandals are never going out of style. While sandals are very casual, the ones that are crafted with leather pair well with basic kurta pajamas. Often, you need to attend a traditional event at home or office where the mood isn't all that formal. For such occasions, leather sandals are great. It is recommended to go for sleek sandals that have a plain finish and are devoid of any detailing.
Kolhapuris
Kolhapuris are one of the most popular footwear in the traditional category. The variety in shapes and designs make it suitable for all kinds of ethnic wear. Moreover, they can also be paired with denims for an attractive Indo-western look. They are minimalist and durable and exude oodles of ethnic appeal! No wonder contemporary men, especially fashion conscious college students are taking an interest in these sandals.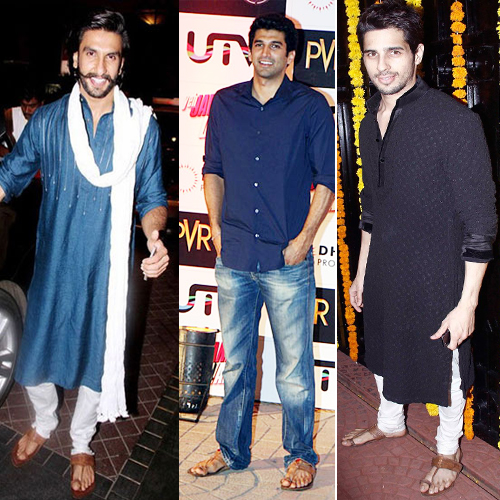 With all that said, prep yourself to shop online for designer men's leather shoes and look top-notch from top to bottom in the next traditional festival.