For a formal look, Oxfords are indispensible. Your suave three-piece navy suit remains incomplete without a pair of traditional Oxfords. Natty, demure and effortlessly elegant, these shoes are on-point a must-have closet item. Nothing else comes close.
It's no brainer that men simply adore this pair of designers shoes online. They are reliable, comfortable and make you look smart. Today, a wide number of iterations are available in Oxford shoes – and each piece brims with unabashed sophistication and charming appeal.
Types of Oxford Shoes:
To begin with, Oxford and Brogues shoes online are not two completely different shoes. Many people get confused about these two, but there's nothing baffling about them: brogues are basically the perforation that appears on a shoe. That means there can be Brogue Oxfords as well as only Oxfords. Hope, we are able to clear the confusion, a bit.
Beside brogues, there are other variations of Oxfords that are worth checking out:
Plain-Toe Oxfords
The most conventional and cleanest version of Oxfords! It's also the most formal one and the best to-go option for black-tie events. Its sleek profile enhances the look of the trousers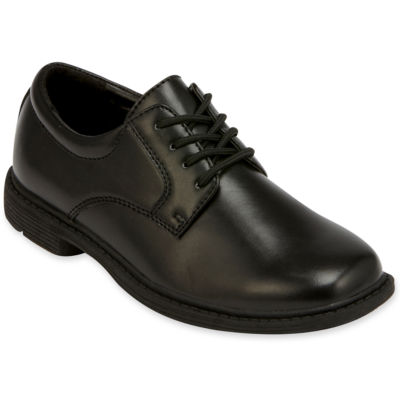 Cap-Toe Oxfords
The widely popular variant of Oxfords is right here, peeps! The style is impeccable. No more can you call yourself an only-formal-guy, as they know how to change the game-play but in a conservation fashion.
P.S: The name is derived from the production technique, in which an additional fragment of leather is stitched over the toe.  
Wingtip Oxfords
For a much lesser formal option, Wingtips are bomb! Their adorning M-shaped toe cap extending along the sides of the shoe is easy to spot and gives them a distinctive look. Both suitable for weddings and corporate meetings, Wingtip Oxfords are dress shoes for every gentleman out there.
Chic and comfortable, Fellmonger Tan Suede Wingtip leather shoe is the soul of all events, whether it's formal or informal. Along with looking seriously smart, this pair of brogue shoe online oozes out a certain understated appeal, making it extremely irresistible.
Balmoral Oxfords
Akin to the brother Wingtip, Balmoral Oxford shoes feature an elaborate M-shaped toe cap but without any broguing pattern. This makes it perfect for business occasions, including job interviews and team lunch.
Whole-Cut Oxfords
From the name, you can already understand that these shoes are made from a single piece of leather, ending up looking sleek to the extent. The less detailing and minimalist design scores high. However, don't think it would work well only for formal events; Whole-Cut Oxfords are all-purpose shoes meant to attract gaze at any event.
So, which one is your favorite?
Oxford shoes for men are one of those vintage shoe styles that have been a constant through all these years. Be it social gatherings or business meetings, these shoes will forever hold your fashion reigns.
To shop these beauties, drop by Fellmonger today.