As someone once said, "It's totally impossible to be well-dressed in cheap shoes"- you can stay assured that you wouldn't be caught dead in anything but in a nifty pair of dress shoes. Folks who are opinionated on everything related to sartorial matters need to pump up their adrenaline levels – we are ready to dig into an iconic shoe construction technique in vogue since 1871. Goodyear welt, coined after Mr. Charles Goodyear Jr, is reckoned to be a hallmark of quality shoes, but have you ever wondered what makes this shoe construction technique so sought after?
Great for Long-Term Investment
The Goodyear welting process is complex, calling for highly skilled craftsmen at work. Use of the finest materials and absolute professional supervision is necessary. As a result, the end product is deemed to be expensive.
However, the higher price is justifiable as the production value of the product is of high value. The Goodyear welted shoes are costly, but last longer than its cheaper counterparts. They look elegant and fits comfortably – hence worth investing in.
Worn by Men of Class, Taste and History
A wide number of style icons swear their allegiance to Goodyear-welted shoes that speak for themselves. Messrs Cary Grant, Montgomery Clift and HRH Prince Charles are known for their high-standard fashion taste and supreme partiality to a pair of nicely crafted Goodyear welted dress shoes. Prince Charles has for always set his eyes for a pair of John Lobb Oxfords – the first pair of this illustrious brand was rolled out in 1971, and we believe he still maintains his loyalty towards this luxury shoe label, which is a stalwart of enduring welt construction.
Are Here to Stay For Long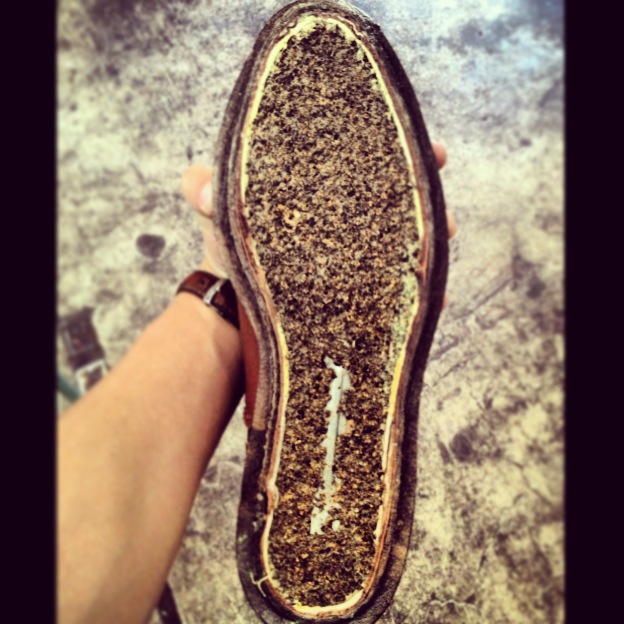 Style is eternal, whereas fashion doesn't last for long. You might look all fine and dandy today, but after a few years when you look at the photographic evidence that has preserved your 'sparkling jeans phase' you will shout out 'Eww.. How can I sport something like this so jauntily?' Style faux-pas is common, fret not. Turning your gaze to something truly traditional might save your day – Goodyear welted shoes are mostly traditional in make, right since mid-19th century. Oxfords, Derbies and Brogues are common designs built in Goodyear-welting technique, and they can never go out of style.
Since 16th Century, and Still in Vogue
If you love history, you'll be thrilled to know Goodyear-welted shoes shares a long, fascinating history. Several historical expeditions revealed how cow-mouth shoes took over pointed shoes that had been popular in the whole of Europe during mid-16th century, and these shoes were designed using Goodyear welting process. In the next few years, Goodyear welting method went through several modifications for better.
Exudes the Right British Vibes
Though Goodyear-welted shoes are produced all over the world, it is Britain, especially Northampton that is regarded as the cradle of the craft. The small town is famous for its ancient cattle market, from where a ready supply of fine leather is available all the year round. A large set of high-end labels import calf leather from Northamptonshire, including Grenson, Cheaney, Edward Green, Church's, Tricker's and Gaziano & Girling – buy Goodyear welted shoes and soak your feet in the UK's sartorial heritage.
To buy Goodyear Welted designer shoes for men in India, drop by Fellmonger. It is the ultimate style destination for all your footwear needs – browse through their plush collection of handmade shoes and pick one for yourself.