Though we at Fellmonger adore hopping around in nifty sneakers, comfy loafers and dainty boat shoes in the summer, harsh winter months compel us to think nothing beyond sturdy leather boots. Whether you head to work or go grocery shopping, we have got you covered – with so many options to look out for, we have handpicked top three shoe-pieces which would be your perfect footwear solution this year.
Scroll down to glug down more information about them..
Brogue Boots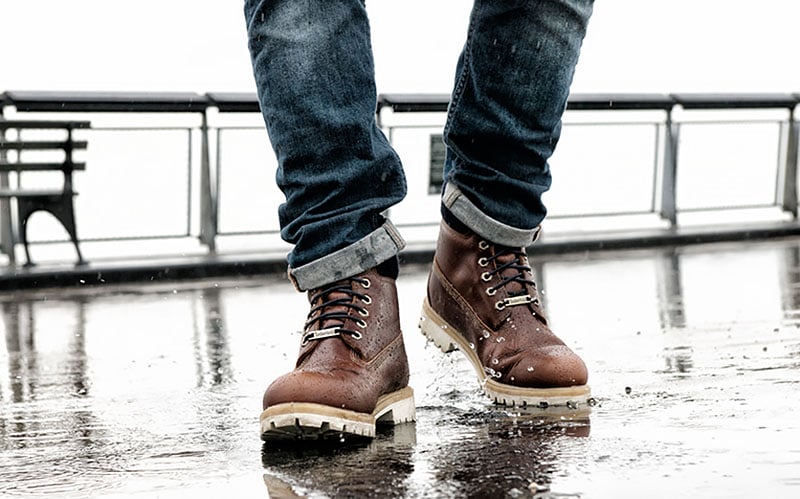 Aesthetically beautiful, Brogue Boots are a revised take on formal shoes with a slight twist in style. Going back in time, the brogues were primarily farmers' shoes that allowed water to drain off from the shoes, while the farmers labored in the field during wet weathers. Though the functionality is no more prevalent, the punched holes now stand for decorative purposes, while the sole ensures long-term durability. These rare boots look impeccably natty; versatile, sturdy and well-made, they can withstand severe winter days with no complaints. Pair them up with an immaculately stylish crisp shirt, slightly cropped woolen trousers – and stride out in confidence!
Military Boots
The name 'Military Boots' might not stimulate the exact images of a formal wear, but when teamed with a business casual they look super rad! The enduring appeal of these rugged boots screams of absolute balance and simplicity. Once upon a time, they were a major fashion trend; in fact, they dominated the fashion circuits for the last couple of winters, indicating they are not too long gone from the trend. However, just make sure the ones you choose aren't too bulky – the best leather shoes should exude the right vibe, otherwise what's the point! Polish them regularly and keep them in good condition – after all, winter comes with its own challenges!
The newest rendition of Military Boots comes with a glamorous twist with a dash of lightness and easy breathability. Exude out your stylish vibe by pairing these pieces of marvel with an understated grey overcoat and light-colored chinos – they can never go out of style.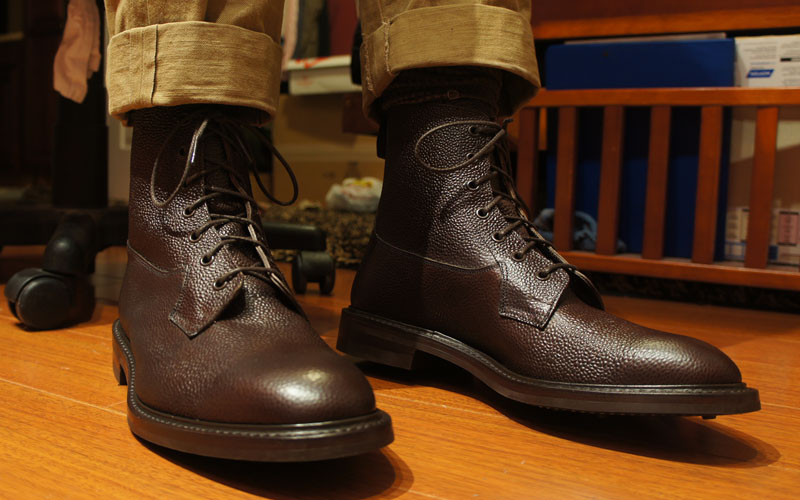 Men's Ankle Boots
Are there any shoes for men quite like men's ankle boots to make you feel you had a hard day's work! No, I guess. Even though you might be simply lounging around, a nice pair of ankle boots for men will make you look like a tough guy, who takes his job seriously, which is quite appealing an idea! Find the right pair of ankle boots at Fellmonger – it is a one-stop-shop for every footwear need. The styles that are on offer are not too much rugged or masculine for your character – they can be worn well with a Monday suit as well as with a Friday business casual. So, what are you waiting for!  Go add such striking pairs of designer shoes on your shoe rack and put your best foot forward.
In terms of color, go for a classy look by picking black or tan leather. If you are feeling like going a bit understated, watch out for a pair of blue mens ankle boots complimented with a patent leather finish and a robust sole.
So, done with winter boots shopping?!!
For more information on footwear trends, gentleman's style and in-vogue fashion options, end your search with Fellmonger. Visit our site today!