Are you thinking of gifting yourself a new pair of kicks this season? Play safe; a lot of your personality can be revealed by the choice of your shoes for men.
What impression do you exude out by flaunting your favorite pair of footwear.. Find out below..
Bright colored Loafers
Uber confident men make flashy colors their forte! A flash of neon orange or succulent mustard from your shoes shows that you are fun-loving and takes life as it comes by, sportingly.
Tassel Loafers
Tassel Loafers are high on tradition coefficient and is still considered to be one of the most common loafers worn by the millennial generation men. Though they can be a little bit too grave for twenty-something, they serve the purpose well for a quintessential bossy look.
Check out exclusive Fellmonger mens tassel loafers online collection.. They are a treat to marvel at!
Running Shoes
Sports shoes are great for that sweat-it-out walk in the park, but not for daily wear. They give out all kinds of wrong vibes about you, if you wear them daily. Also, they might look that great with all kinds of attire. However, on a positive note, donning them may also mean you are quite stable and doesn't suffer from attachment anxiety.
Oxfords
The Oxfords are undeniably the most traditional shoe one can ever have. And it is generally worn by those lads who appreciate the older, finer things in life! In this context, old doesn't mean ancient or dilapidated, instead it means vintage, just like the feel of an old bespoke tweed jacket.
Men's ankle boots
They are perfect to handle a hell lot of challenges through a given day. It means that you are comfy to work the whole day, while exuding an All-American vibe. Today's work boots look fetching, and if styled well can accentuate your style quotient to a great extent.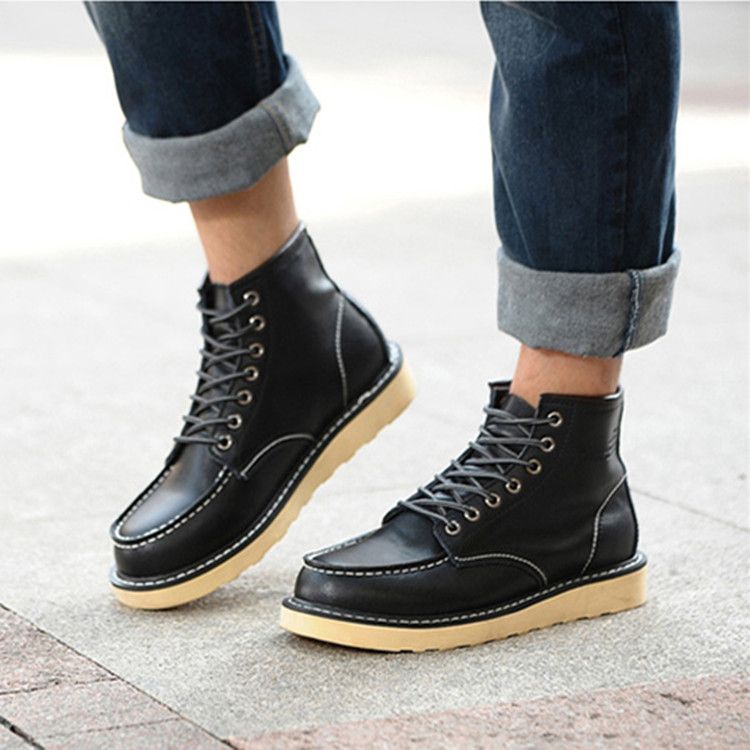 To glance at some options of alluring mens ankle boots, drop by Fellmonger. It is a one-stop-style-destination for your footwear needs.
Boat Shoes
For an incredible preppy look, try your hands on Boat Shoes, which are a classic New England shoe style. Originally designed to let you move around swiftly and comfortably on boats, but now they have bagged the award of being one of the most stylish shoe trends. If you are heading towards a vacation by the beach, look no further. Seal your option with boat shoes!
Chukkas
Once Chukkas were solely reserved for military men, but today it has become a style staple for those who are into fashion and style. Fashion-forward men swear by this offbeat style, only if they have the confidence to carry such an edgy style. So, if you are a guy who has a keen eye for trends but want to play it cool, Chukkas would be the perfect option for you.
So, which shoe design embodies your personality, your style?
For more such fashion-centric blogs for men, follow Fellmonger. We are the ultimate shoe style destination that caters to the needs of contemporary men.